Masterclass Speidel – 18-19 März 2023
Target group
Kinder und Jugendliche, Bachelor und Master
Description
Focus: Movement sequences in piano playing in the service of musical interpretation.
300,00 €
Details
3 units of 45 min
passive participation for one person ioncluded
practice opportunity
concert
Sontraud Speidel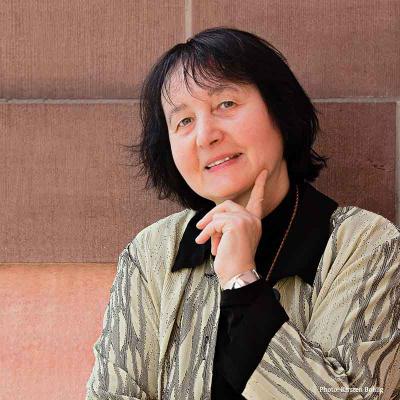 Information
Sontraud Speidel wuchs in Ettlingen auf und erhielt ihren ersten Klavierunterricht im Alter von fünf Jahren. Mit elf Jahren wurde sie als Vorschülerin in die Klasse der russischen Pädagogin Irene Slavin an der Hochschule für Musik Karlsruhe aufgenommen. Nach dem Abitur schlossen sich weitere Studien bei Yvonne Loriod in Karlsruhe, der Cortot-Schülerin Branka Musulin in Frankfurt, Stefan Askenase in Brüssel und Géza Anda in Luzern an. Die Solistenprüfung und das Privatmusiklehrerexamen legte sie bereits mit 21 Jahren ab. Sie war viele Jahre die Leiterin der Abteilung Tasteninstrumente/Gitarre und die Leiterin der Studienkommission Künstlerische Ausbildung an der Hochschule für Musik Karlsruhe sowie Mitglied des Hochschulrates der Hochschule für Musik Karlsruhe.